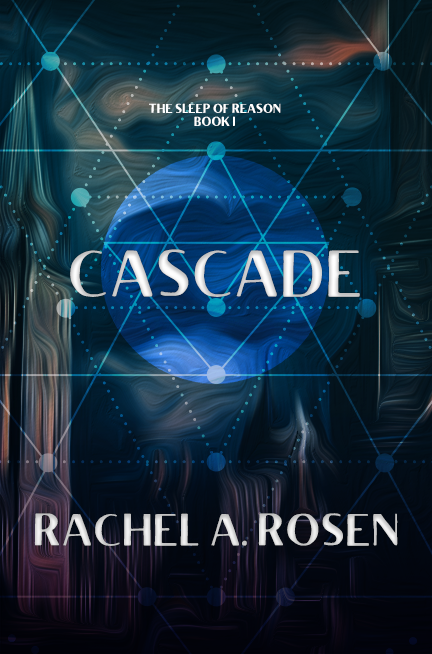 What does magic want?

When Vasai Singh resurrected drowned Mumbai and raised it into the clouds, the world reacted with awe and wonder – and no small amount of fear. As with the climate crisis believed to have caused the Cascade, resurgent magic proved lucky for some, a disaster for others, and a source of hope and dread for everyone else.

A generation has passed since the Cascade transformed the world, smashing the tectonic plates of the political landscape and infesting the wilderness with demons and shriekgrass.

In Ottawa, a scandal-plagued government clings to power, kept afloat by the manipulations of its precognitive political rainman, Ian Mallory. But when his predictions signal only catastrophe ahead, the magic-loathing photojournalist Tobias, land rights activist Jonah, climate scientist Blythe, and emoji-spell wielding intern Sujay must overcome ideology and bureaucracy to save a future from a present whose agenda spells only doom.
Buy it in ebook from your favourite online supplier
"I wanted to write a story about a Canadian figure – a hero – who wasn't hung. For example, they hung Louis Riel. So I picked Gabriel Dumont, who led the rebellion in 1885 and got away with it." – Carl Dow

Black Grass is the extraordinary first novel by Carl Dow (author of The Old Man's Last Sauna). Leavened with a wry sense of humour, and featuring the iconic Métis leader Gabriel Dumont, Black Grass is a riveting adventure, a grand romance (with a twist!), and a gripping war story set on the borders of what would become the Canadian prairies and the American plains.

Read an excerpt from Black Grass.
Click here to read more about Black Grass.
Explorations of the human spirit that will move, amuse and even shock you
From odes to loves lost and loves found; from a clear-eyed look at what it takes to destroy a strong man to the web of love between a mother and her son; from the greed that drives a man to murder to a father's understanding of the difference between his son's imagination and the lies that lurk in the fears of his grandparents, Carl Dow's stories introduce a powerful voice for the 21st century, one born of the turmoil, violence and struggle for justice and understanding that marked so much of the 20th.