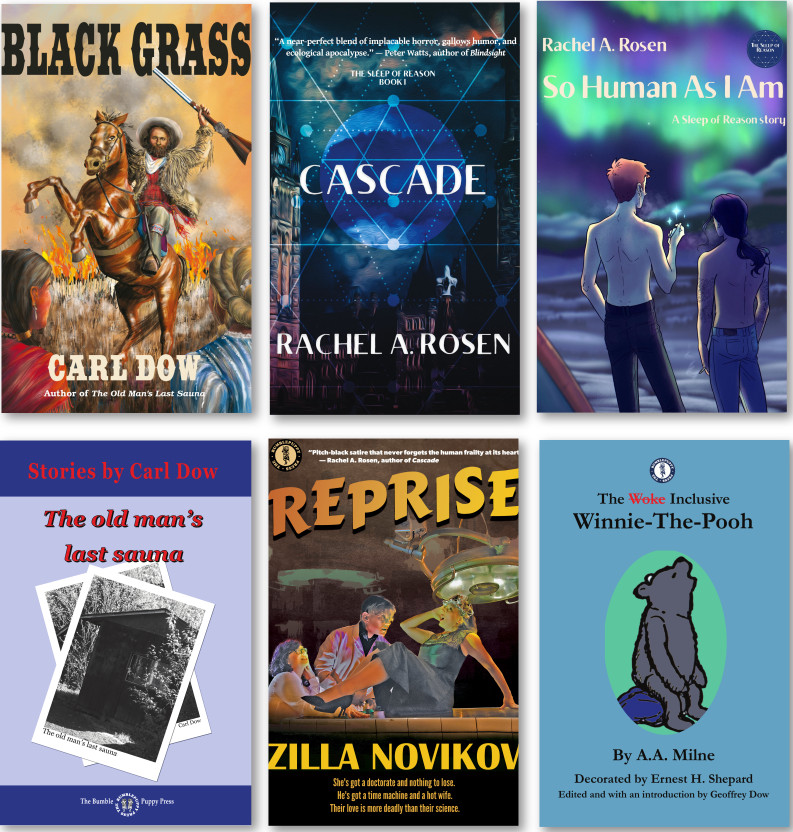 February 5, 2023 — The BumblePuppy Press publishes books that are not like the others. While we love genre work, we don't love cliché'd genre work. Not for us a Chosen One from a small, European-style village facing off against a personification of evil; not for us one-dimensional damsels in distress or chiselled barbarian warriors to the rescue.
We seek stories told with a distinctive voice, characters we haven't met before, and situations and worlds we have yet to dream of. Unique books, new stories, distinctive voices. We want books that will be imitated, not books that are imitations.
As of this writing, we are not actively soliciting new manuscripts, but if you have something really unusual, you can send an inquiry along with a manuscript or excerpt plus outline to inquiries (at) bppress.ca. If you haven't heard from us within a month, please feel free to send a nudge, but not before the 30 days is through!