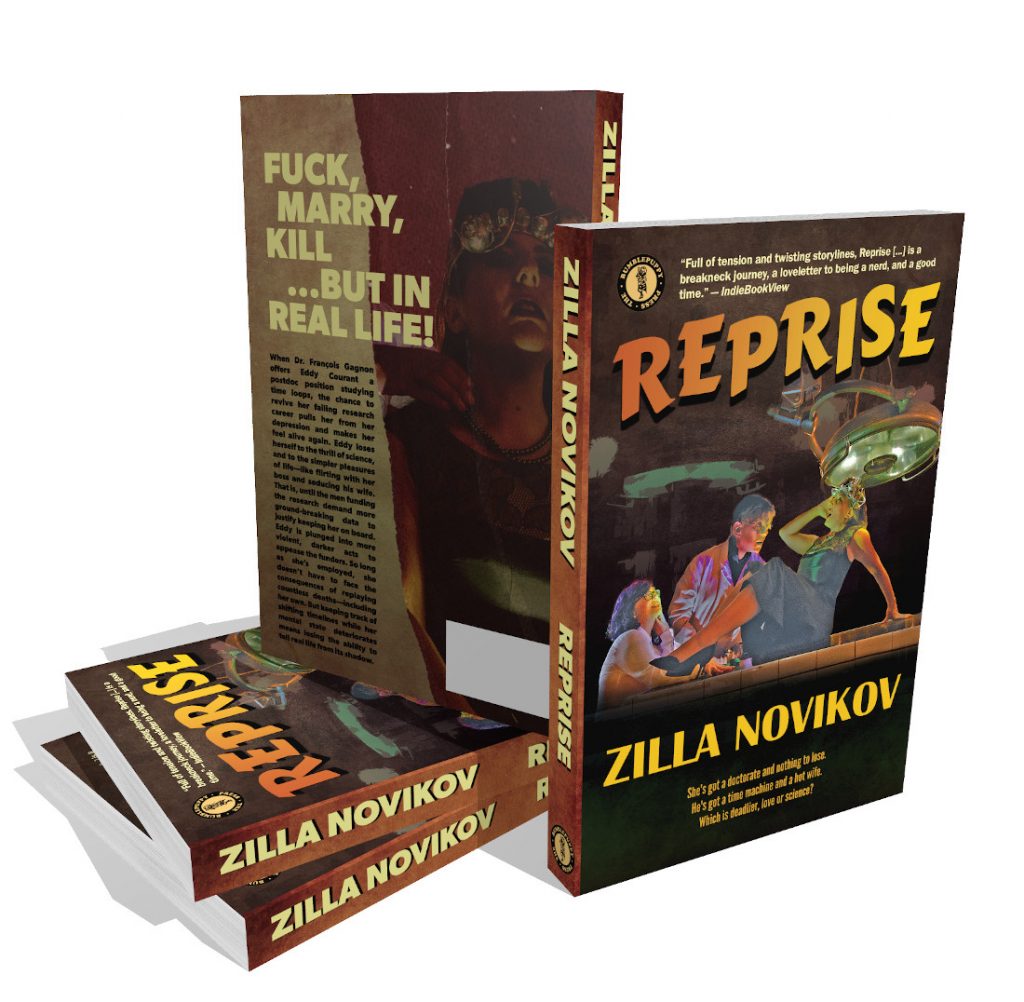 June 19, 2023 — It has been, as the song says, a long and winding road, but Zilla Novikov's remarkable, and remarkably funny, debut novel, Reprise has been published.
Called "a breakneck journey, a loveletter to being a nerd, and a good time" by the Independent Book Review, Novikov's post-modern gothic is the novel that might have resulted had Jane Austen and Douglas Adams managed to transcend time and space and produce a child.
To quote Cascade's Rachel A. Rosen, "If you like your pop culture nerdy, your queers messy, and your time travel criminally clever, this book is for you."
Electronic versions of Reprise are available from The BumblePuppy Press Store now, and we expect paperback copies to arrive within the week. If you can't wait, click here to buy from the online vendor of your choice!
Happy reading, and please remember: if you like this, or any of our books, leave a review! Especially for a small press, reviews are the best way convince a writer you like they should create another book!