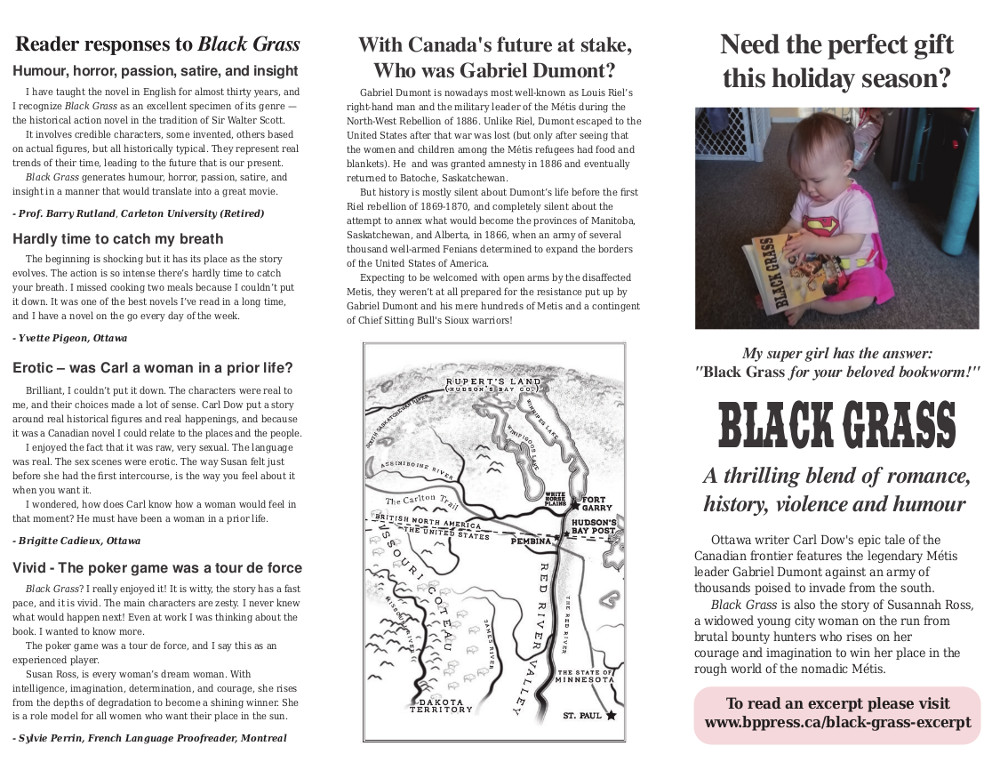 The Corona Virus has made this a tough year for us all, and the prospect of holiday shopping during a pandemic won't make December any easier.
But I can help!
From now until December 24th, I am pleased to offer free delivery in central Ottawa of an autographed copy Black Grass for only $15.00, and The Old Man's Last Sauna for the extraordinary price of only $10.00!
For those of you out of town, the discounted prices still apply, but alas, so do the standard shipping rates.
What better way to tell the bookworm (or bookworms!) in your life that you care than to give them one or both of these remarkable books by a local author, published by a small press?
If you have any doubts, you can read the first three chapters of Black Grass here, and the deeply moving novelette, "O! Ernie, What Have they Done To You?" here.
To skip all that and purchase one or both books, in paper or electronic editions, please click here to visit our store.
Thank you for reading this, and happy holidays!
Geoffrey Dow, Publisher