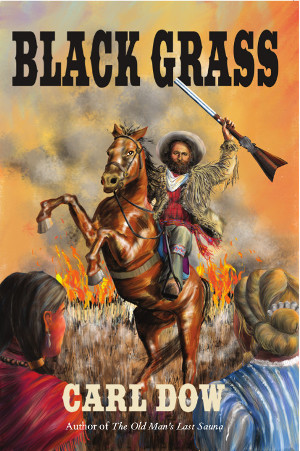 "I wanted to write a story about a Canadian hero who wasn't hanged," Carl Dow told me in conversation some months back.
Gabriel Dumont was the hero, and Black Grass was the resulting novel, a novel which led me down the path to being a publisher. Of course, I am biased – the shared last name is no accident – but I read the book in manuscript form in one sitting, coming up for air with the rising sun.
If my say-so doesn't convince you, please click here to read the first three chapters and then decide for yourself.
Happy reading!
Geoffrey Dow, Publisher